Awareness and access as the need of the hour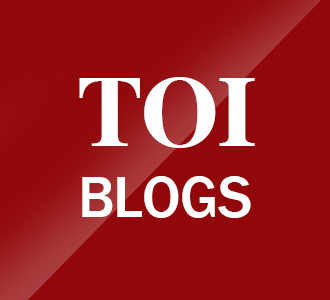 1 in 700 babies in India are born with a cleft, which translates to over 35,000 babies born with a cleft in the country every year. Cleft, a gap in the upper lip and/or roof of the mouth (palate) is a facial birth difference that occurs when certain parts of the body fail to fuse together during the first trimester of pregnancy and up to 81% Cleft labia can be diagnosed with an ultrasound early in pregnancy. Although cleft as a condition is extremely common, awareness of its care is limited. Children with untreated cleft have difficulty eating, breathing, hearing, and speaking. Many infants and their families do not receive the specialized counseling and care that is essential for infants with clefts.
Due to its large population, India has one of the highest numbers of fissure births in the world, adding to an estimated backlog of nearly one million untreated patients. Despite the alarming numbers, facilities for its treatment have been limited and not evenly distributed across the country.
Further, a shortage of cleft surgeons to provide quality surgical treatment compounded by poverty, illiteracy, superstitions and poor connectivity in some remote areas; greatly limit the chances of a child from an underprivileged rural household receiving optimal full cleft treatment.
The ideal age for primary cleft lip surgery is between three and six months and for cleft palate surgery between nine and eighteen months. Delays in cleft surgery can lead to speech difficulties, hearing loss and occlusion problems, and a decreased quality of life for children with clefts.
Children with cleft have an increased risk of disease and morbidity as well as feeding problems. According to the results of the National Family Health Survey (NFHS-5), up to 32.1%, 35.5% and 19.3% of children in India could be classified as underweight, respectively. stunting and wasting. The risk is even higher for newborns with clefts who are at increased risk of malnutrition, which can even affect their survival.
As a first step in understanding the fractured situation in India, one must address the challenges that come with a diverse and dynamic country like ours.
Sensitization: Clefts can be treated with surgery and comprehensive care. Despite strenuous efforts, it is surprising how unaware patients are of cleft treatment timelines and available facilities in their area. In India especially, there are various superstitions associated with clefts such as the use of a knife during eclipse and bad karma of the mother. In rural India, cleft cases are often left untreated due to these notions despite the availability or advice of doctors. It is ideal to undergo cleft lip surgery after 3-6 months and cleft palate surgery after 9-18 months after the child is born.
Affordability: A large population of cleft patients come from extremely poor backgrounds with multiple children and family responsibilities. Therefore, children born with clefts do not get proper treatment and surgery because their parents cannot afford the cost of treatment, which is the first hurdle. However, once the awareness as a challenge is overcome, there are NGOs that work in this field and help the families of cleft patients. One such initiative by NGO Smile Train India has launched the country's first and only toll-free hotline in partnership with GlaxoSmithKline Asia Private Limited, where cleft patients and parents of children affected by the slot can call from any part of India and get advice, help and access to surgery at no cost.
Accessibility: To raise awareness and consolidate resources, collaboration between government agencies, NGOs, and businesses working in these areas is essential to help reach families of split babies from birth, or even before birth. Even though the medical infrastructure is available, there are no standardized quality and safety protocols that are followed, which can often prove fatal. Thus, thanks to adequate training and strict quality and safety standards.
There is an urgent need to better understand surgical barriers to design more effective and sustainable surgical care programs locally.
END OF ARTICLE