MEDDAC-AK Medical Surgical Nurse Receives Ruth Gardiner Award | Item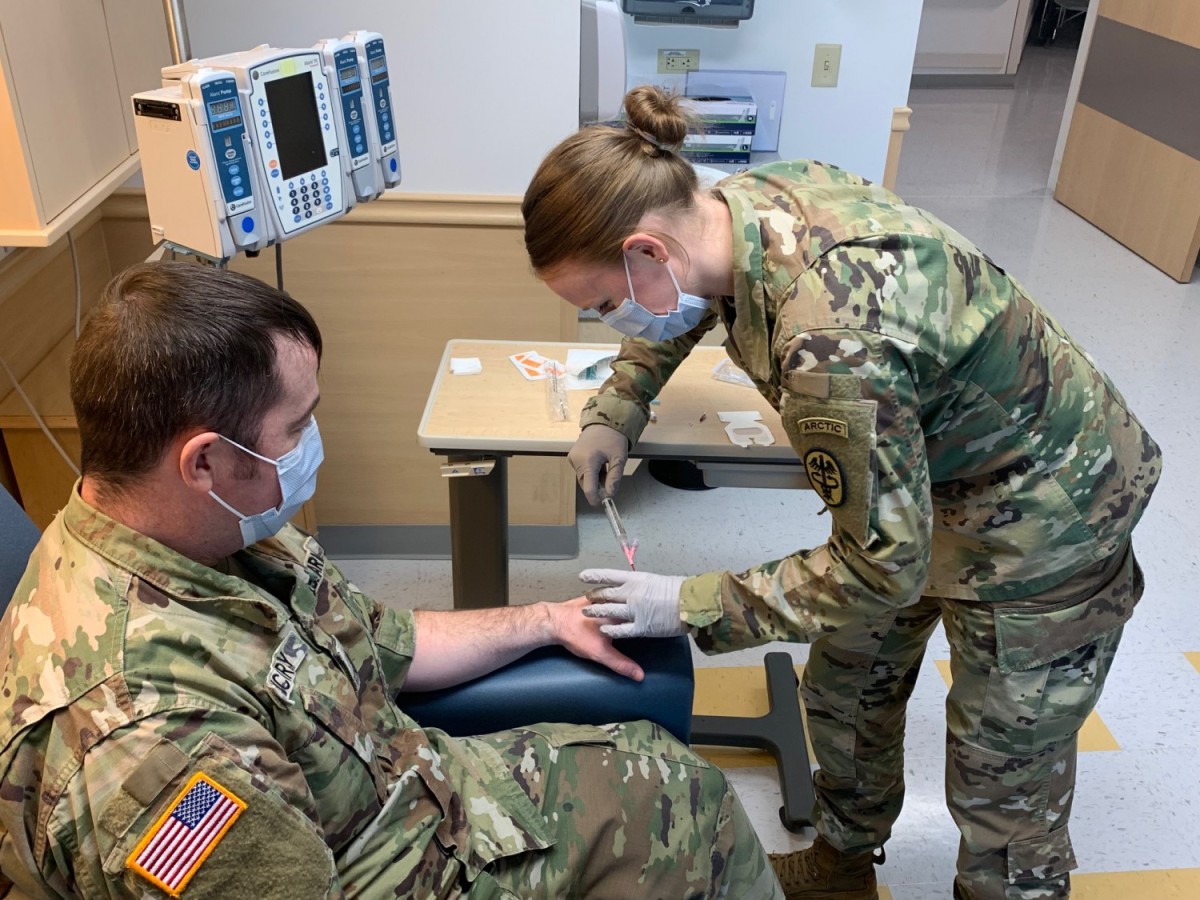 FORT WAINWRIGHT, Alaska-
Capt. Laura Hartford, a medical-surgical nurse assigned to the multi-service unit at Bassett Army Community Hospital, received the Ruth Gardiner Award for Medical Service Activity – Alaska for her nursing skills and in leadership.
"Captain. Hartford is an incredibly motivated and high-achieving Army Nurse Corps officer," said Major Timothy Verreault, officer in charge of the multi-service unit. "His patients, peers and subordinates consistently praise his attitude and competence."
Her dedication to duty and performance as a floor nurse and charge led Hartford, who has worked at Bassett ACH since 2019, to be selected as the acting clinical nurse in charge of the unit for seven months.
"His exceptional leadership and attention to detail led to the success of a mock Joint Commission poll in September," said Verreault.
Hartford is also credited for updating and helping develop new policies for the unit.
According to Verreault, Hartford was instrumental in developing policies and procedures for the implementation of the Bassett ACH COVID-19 expansion plan. "His insights led to a set of contingency policies that maximize Army resources while minimizing disruption during a dramatic change in MEDDAC-AK assets."
In addition to her nursing and leadership duties, Hartford also volunteers to help with projects the unit undertakes, such as critical lab tracking for Army Nurse Corps anniversary planning. She also gave up her free time to volunteer with the COVID vaccination program.
Captain Hartford is currently preparing for the Captain's Career Course and the Army Public Health Nurse Course.
In preparation for the Army Public Health Nurse course, Hartford served as an observer at Bassett ACH Public Health while balancing her duties in the multi-service unit.
"Hartford is the epitome of a complete Army Nurse Corps officer," Verreault said. "She is the future of the Army Nurse Corps and deserves the recognition of the Ruth Gardiner Award.
The Ruth Gardiner Award was established in 1997 in memory of Lieutenant Ruth M. Gardiner, the first nurse to lose her life in a theater of combat operations during World War II. Gardiner was killed on July 26, 1943 in a plane crash while on a medical evacuation mission near Naknek, Alaska. In the previous 15 months, Gardiner was one of six air evacuation nurses in Alaska who logged 350,000 air miles evacuating more than 2,500 casualties.