MER-C will send a surgical team to help victims in Afghanistan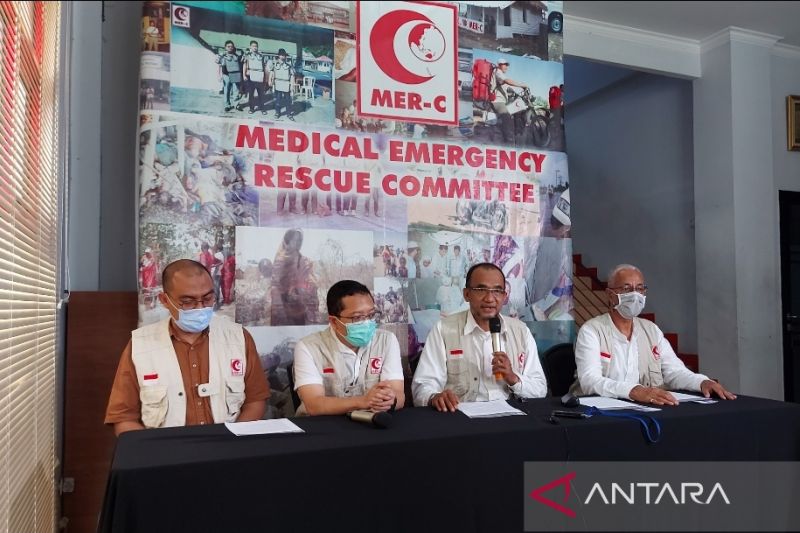 They will leave next week. We try to get them there as soon as possible. And this will be coordinated with the Ministry of Foreign Affairs and the Indonesian Embassy in Afghanistan
Jakarta (ANTARA) – The Emergency Medical Relief Committee (MER-C) in Indonesia will send a surgical team to provide medical assistance to earthquake victims in Afghanistan.
"MER-C deems it necessary to send a surgical team to help manage the acute phase during the first two weeks. Therefore, we will send a surgical team," said MER-C presidium head Dr. Sarbini Abdul Murad at a press conference. conference, here on Friday.
Given the characteristics of the disaster which occurred as an earthquake, the team prepared by the MER-C to assist the victims was a surgical team, made up of orthopedic surgeons, anesthesiologists, general practitioners and doctors. nurses.
"So the possibility of sending personnel is around 4-5 people, consisting of a surgeon, an anesthesiologist, a general practitioner and a nurse," he said.
Related news: G20: Indonesia pushes for health diplomacy in pandemic preparedness
The surgical team, he said, would leave next week so that they can provide immediate assistance to the victims.
"They will leave next week. We are trying to get them there as soon as possible. And that will be coordinated with the Ministry of Foreign Affairs and the Indonesian Embassy in Afghanistan," he continued.
Meanwhile, the MER-C also requested the Indonesian government to take humanitarian measures to help the victims and to coordinate with the Afghan government so that the medical aid mission can go well.
"We need the government to send missions as well, because the road infrastructure there is very minimal. Then the proper buildings and hospitals are also very minimal. Therefore, there needs to be a field hospital. Therefore, help from the (Indonesian) government is eagerly awaited by the victims in Afghanistan," he said.
Related News: 2nd ETWG Session Focuses on Energy Access, Partnership and Affordability
A M 6.1 earthquake struck Afghanistan on June 22, 2022. The site of the earthquake was about 44 kilometers from the city of Khost, which is near the border between Afghanistan and the Pakistan.
The quake happened in the early hours of the morning local time as residents slept, so many people were unable to save themselves.
Temporary data indicates that at least 1,000 people died and another 1,500 were injured due to the earthquake. The number is expected to continue to grow as search efforts continue to find the victims who were crushed by the rubble of the building.
Related News: PMI coordinates with Red Crescent to help Afghan earthquake victims
Related news: Indonesia will put six million electric motorcycles on the road by 2025