Penn College student accepted for surgical residency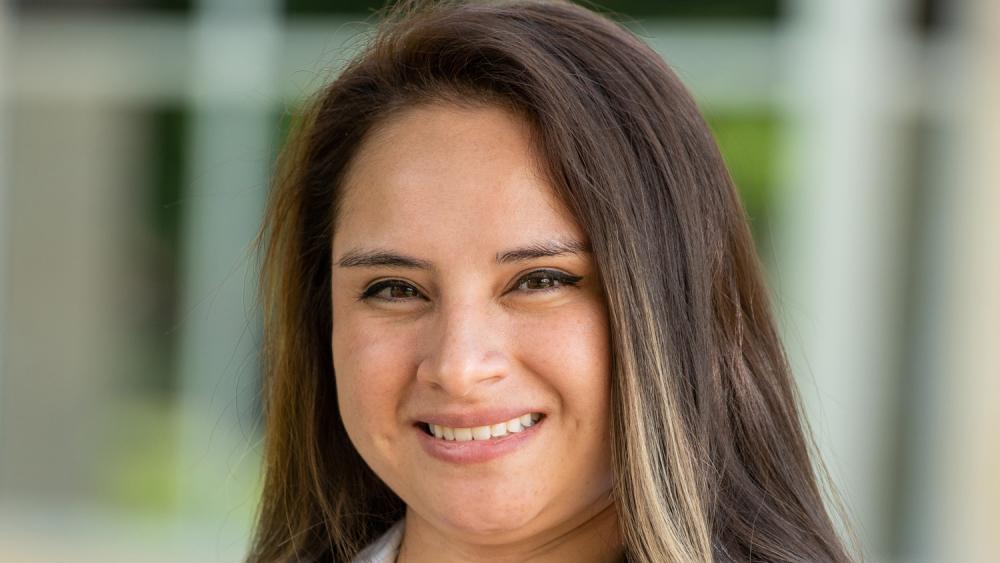 WILLIAMSPORT, Pa. — A graduate student from the Pennsylvania College of Technology is one of a dozen students accepted for fall into the physician assistant surgical residency program offered by Norwalk Hospital and the University College of Medicine. Yale University.
Damaris A. Diaz, of Williamsport, plans to graduate from Penn College with a combined bachelor's/master's degree in physician assistant studies in August. Her 12-month residency begins September 12.
Launched in 1976, the program was designed for graduate medical assistants. As a resident, Diaz will be a member of the surgical room staff at Norwalk Hospital, Connecticut, providing 24/7 coverage to all surgical patients. PA surgical residents participate in all aspects of care during surgery, receive advice from PAs about personnel, and collaborate with physicians in decision-making.
"The importance of PA's role at Norwalk Hospital cannot be overstated. Physician assistants make up the entire staff of the surgical house, taking an active role in the assessment, management, and day-to-day care of patients," the residency's website states.
Diaz will also participate in offsite rotations to gain a range of experience and procedural opportunities outside of a hospital setting.
His year will be split between Norwalk Hospital and Yale University School of Medicine. The program includes a comprehensive daily lecture series, hands-on instruction, workshops, animal surgery lab, cadaver lab, weekly and monthly lectures, case presentations and multidisciplinary rounds. The program is designed so that the curriculum of one institution effectively complements that of the other.
Diaz says her love for surgery blossomed while attending Penn College, particularly during a surgical rotation with Dr. Nathalie Lavallee of UPMC Susquehanna Plastic and Reconstructive Surgery.
"While the didactic year gave me a clear picture of the breadth and depth of the field, my surgical rotation revealed to me all the beauty of surgery," Diaz said. "As a lover of arts and languages, I have enjoyed surgery more than any other field of medicine for the way it harmonizes art and science."
She saw the newfound confidence that cancer survivors gained through reconstructive surgery: "Which was more than just cosmetic," Diaz said. "Women heartbroken by the devastating news of a new diagnosis of breast cancer requiring a total mastectomy have renewed hope."
"I was amazed at how quickly and how much our patients improved," she continued. "A patient who was in agony from melanoma in her leg was pain free just hours after removal. The numb, cold and ashy forearm of a patient with necrotizing fasciitis was miraculously preserved thanks to to surgery. These encounters have only added to my passion for the field.
But the moment that made her certain that surgery was her specialty was her first procedure: she removed a lipoma – a fatty mass usually between the skin and the underlying muscle layer.
"It was by no means a big thing, but the unfathomable rush I felt after completing the procedure proved that I really love the surgery," she said. "I was thrilled to be able to make a real and tangible difference in the health of my patients. It was an exhilarating experience.
Before enrolling at Penn College, Diaz earned a bachelor's degree in biology from the University of Maryland in Baltimore County, where she was enrolled in honors college. Before transferring to UMBC, she was a very involved student at Montgomery College, where, among her roles, she was Vice President of the Student Senate.
She has also been a certified medical interpreter for several organizations, currently with Comprehensive Language Access Solutions, and previously for the National Institutes of Health, Children's National Medical Center, and Liberty Language Services. She has served as a legal interpreter for Ad Astra, community interpreter for the International Refugee Committee, and school interpreter for the Northern Virginia Area Health Education Center. She was also an English as a second language instructor for adults.
Diaz is also a mom, used to a 24-hour workload.
"I've been through many storms in my life, including the birth of my daughter during my didactic year (at Penn College)," Diaz said. "I believe I have matured enough emotionally and professionally to be able to meet the challenges of surgery. This 12-month program is demanding, but also in-depth and rewarding. I have three children, but I believe managing both is entirely possible.
"We are extremely proud of Damaris and his accomplishments during PA school," said Joshua A. Bower, director of Penn College's Physician Assistant Program. "Navigating the demands of our program in terms of workload and time commitment is difficult on its own, but doing so while managing a household and a newborn is extremely challenging.
"Being accepted into the surgical residency program at Norwalk and Yale is a great honor, and we have no doubt that Damaris is up to the task," Bower continued. "To prepare for this opportunity, Damaris took our Principles of Emergency Medicine and General Surgery course during his didactic year and participated in surgical experiments during his surgical internship, internship in Women's Health and her elective during her clinical year of the program."
Although Penn College currently offers a combined bachelor's and master's degree in physician assistant studies, it will begin accepting students in a stand-alone master's degree in physician assistant studies in the fall of 2023. For more information, call 570 -327-4519 or visit www. pct.edu/pa.
For more information about Penn College, a national leader in applied technology education, visit www.pct.edu, email [email protected], or call toll-free 800-367-9222.