Peter Witke appointed chairman of Additive Surgical Pty Ltd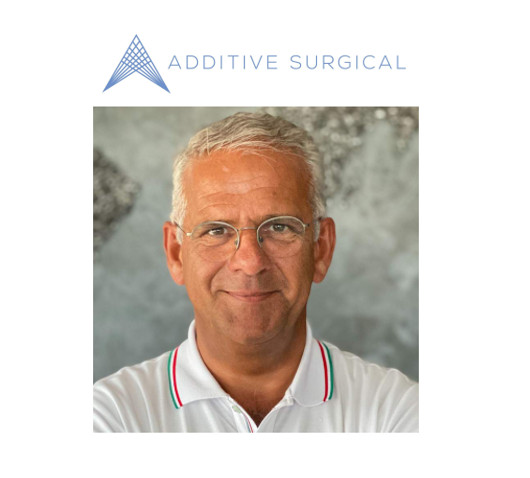 Adelaide, May 26, 2022 – OrthoSpineNews –
Additive Surgical Pty Ltd today announced the appointment of Mr Peter Witke as Chairman of its Board of Directors.
"With this Dutch veteran's experience and skills in international sales and business development of surgical solutions, Additive Surgical is delighted to have Peter lead our Board of Directors," said Additive CEO Mr. Gibran Maher. .
He continues: "The creation of the company has been an 'under the radar' experience for 18 months now, for several strategic reasons. Peter has been in this leadership role since the very beginning of this process and everyone at Additive has benefited greatly from both his expertise and his personal "how can I help" approach.
Peter Witke: "I feel honored and grateful that the Additive Surgical Board of Directors demonstrates such a level of trust. I look forward to a successful introduction of clinically proven innovative surgical solutions for spine surgery in the ANZ region; I am proud and confident of the dedicated team of professionals at Additive Surgical to manufacture and support this great technology locally. A special thank you to the South Australian government, Additive's dedicated investors and spine surgeons, who have already shown interest in Additive Surgical's mission".
Additive's CEO concludes, "Additive Surgical will be attending the SSA Annual Meeting, May 27-29 in Darwin, after which Peter and I plan to visit several states in Australia and New Zealand to meet face-to-face with surgeons and stakeholders".
Peter Witke will continue his role and responsibilities as Commercial Director at Tsunami Medical in Italy.
For more information, please do not hesitate to contact the CEO of Additive Surgical, Mr. Gibran Maher: [email protected]
About the company
Additive Surgical was established in 2020 and is the first company in Australia to manufacture new 3D printed titanium spinal implant technologies, using cutting-edge European intellectual property. The entire Additive Surgical team is dedicated and passionate about manufacturing the highest quality medical technology in Australia that positively impacts the lives of people around the world.