St. David's Surgical Hospital opens inpatient rehabilitation unit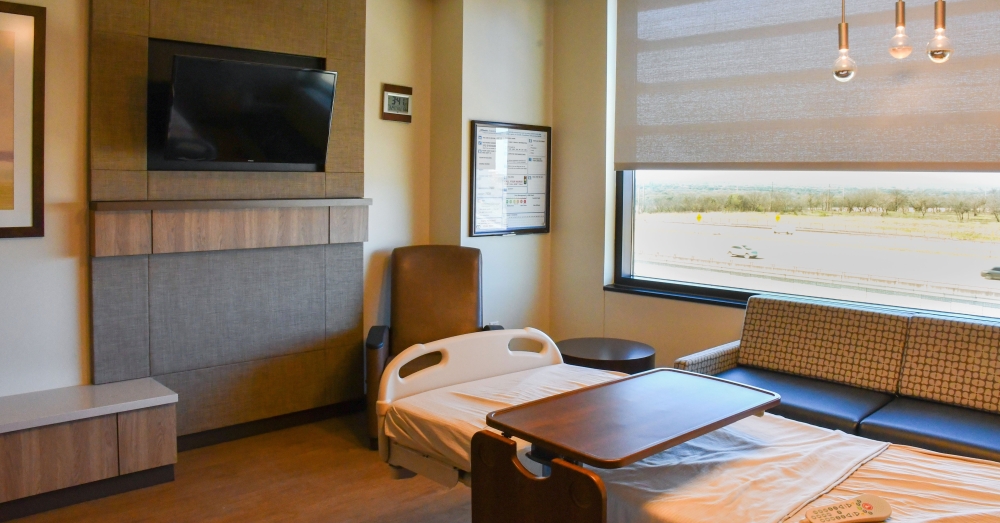 St. David's Surgical Hospital announced May 3 that its new inpatient rehabilitation unit is open and ready to serve patients in the area. (Courtesy of St. David's Surgical Hospital)
St. David's Surgical Hospital announced May 3 that its new inpatient rehabilitation unit is open and ready to serve patients in the area.
The rehab unit moved from St. David's North Austin Medical Center earlier this year, expanding from 16 patient beds to 20 private rooms, according to the release. It is part of the medical center's $145.9 million expansion announced in February. Becky Barnes, chief operating officer of St. David's Surgical Hospital, said in the statement that providing large private rooms is ideal for long-term inpatients staying at the rehabilitation center after surgery or illness.
"Relocating our inpatient rehabilitation unit allows us to maximize the best features of St. David's Surgical Hospital and aligns with our mission to provide exceptional care to every patient, every day," Barnes said. .
In addition to 20 private rooms, the new rehab unit includes a few suites for patient families, a 1,200 square foot physical therapy gymnasium and a rooftop terrace. Patients can practice their daily activities in an occupational therapy suite that includes a tub, shower, toilet, bed, fully functional kitchen, and washer/dryer. The rehabilitation unit will primarily treat patients recovering from stroke, head trauma, spinal cord injury and amputations as well as orthopedic and neurological conditions.
This project is accompanied by efforts to increase the capacity of the main tower of St. David's North Austin Medical Center as well as the St. David's Women's Center of Texas, as previously reported by Community Impact Journal.