World-renowned surgical research team secures new funding to save lives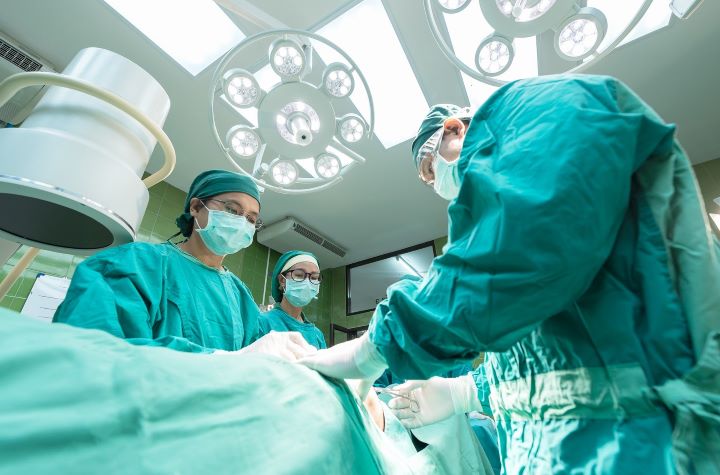 A leading global surgical research team led by the University of Birmingham has received £7million in funding to continue lifesaving work in developing countries – finding ways to increase surgical capacity and prevent postoperative complications.
The NIHR's Global Health Research Unit on Global Surgery (NIHR GSU) will focus on training non-surgeons to perform essential hernia operations – hernias are a major problem with five million patients awaiting surgery in sub-Saharan Africa, preventing young men from supporting themselves. families.
The team will also continue their work to boost postoperative recovery in low- and middle-income countries (LMICs) by testing simple innovations such as the use of high-dose oxygen, mouthwashes and inhalers.
Researchers are also looking to bring innovation back to health systems in high-income countries by piloting innovative practices in LRICs – proving their value before wider roll-out.
Established in 2017, the new NIHR funding will allow the GSU to continue its global research for at least another five years. The unit coordinates a global network of surgeons that includes more than 20,000 clinicians from over 100 countries.
Based at the University of Birmingham, it is co-led by Professor Dion Morton OBE, Barling Chair of Surgery and Professor Stephen Tabiri, Dean of the Medical School at Tamale University of Development Studies, in Ghana.
Professor Dion Morton commented: "Providing safe and effective surgical care across the world is one of the greatest challenges facing global health today. Our work impacts the world's most disadvantaged and vulnerable populations – we train surgeons in these countries to pursue research that helps save lives.
"Surgical capacity is a critical issue – a matter of life and death. In many developing countries, there are simply not enough surgeons to perform the necessary operations – there are less than 100 general surgeons working in Benin's health service to serve a population of 12 million people.
"Similarly, there is no point in performing more operations if patients are at risk of dying from postoperative complications. Simple but effective measures to reduce risks such as surgical site infection (SSI) – the most common post-surgical complication – will be key to ensuring better health outcomes for people living in LMICs.
GSU International Cohort Studies are open to all collaborators – whether they are medical students, clinicians, physicians, nurses or researchers. The team works across clinical disciplines with healthcare professionals, policy makers, epidemiologists, economists, patients and community members.
The GSU provides the tools and infrastructure to help surgeons around the world support the research effort that will increase surgical capacity in LRICs.
A "star model" helps GSU coordinate surgical research globally in seven LMICs: India, South Africa, Rwanda, Nigeria, Benin, Ghana and Mexico. Each hub acts as an independent research center to conduct clinical trials and cohort studies, as well as support local and international research training and education. The network includes more than 100 urban and rural hospitals in these seven countries, some in the most remote regions of the world.
The GSU conducts a series of cohort studies, qualitative research and clinical trials aimed at:
Notes to editors:
For more information, please contact Tony Moran, Head of International Communications, University of Birmingham on +44 (0)782 783 2312. Outside office hours please call +44 (0)7789 921 165.

The University of Birmingham is ranked among the top 100 institutions in the world. His work brings people from all over the world to Birmingham, including researchers, teachers and over 6,500 international students from over 150 countries.
About the National Institute for Health Research (NIHR)
The NIHR's mission is to improve the health and wealth of the nation through research. We do this by:
Fund high quality and timely research that benefits the NHS, public health and social services;
Invest in world-class expertise, facilities and a skilled workforce to translate discoveries into improved treatments and services;

In partnership with patients, service users, caregivers and communities, improving the relevance, quality and impact of our research;

Attract, train and support the best researchers to tackle complex health and social protection challenges;

Collaborate with other public funders, charities and industry to help shape a cohesive and globally competitive research system;

Fund applied global health research and training to meet the needs of the poorest people in low- and middle-income countries.
NIHR is funded by the Department of Health and Social Care. Its work in low- and middle-income countries is primarily funded by UK Aid from the UK government.